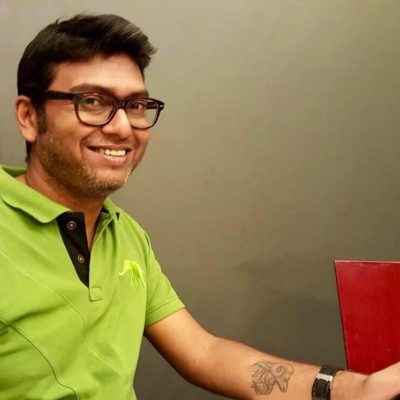 Shounok was born and brought up in Kolkata. Did his post graduation from Delhi and then studied in FTII Pune, TV EDITING, 2004-2005.
As a child what were your early influences towards cinema? Art, literature, graphics, photography?
I come from an upper middle class Bengali family from Kolkata, so art and literature was always a part of growing up. Though watching films was a strict no, my parents always encouraged me to read a lot of storybooks and listen to Rabindra Sangeet and a lot of heavy classical music.
My father being a lawyer and mother professor, there was always a pressure to put more stress on academics and education.
As far as I recall, my introduction and early influences towards cinema, came from my grandmother, who would take me and my elder brother to watch films in theatre in afternoons, to kill time, as both my parents were working and it used to be an uphill task for her to manage us (I was very naughty as a kid). There used to be this theater in central Kolkata, called "Talkie Show House", and that's where she used to take us.
Apart from that, as I was growing up, my elder brother used to sometimes take me to theatres and also he would talk about films, obviously all these in a very clandestine manner, ensuring that my parents would never have a clue.
Naturally I started following him blindly -all his favorite films, film stars ,his idols, his favourite music, food and books and thus began my own journey through all of these.