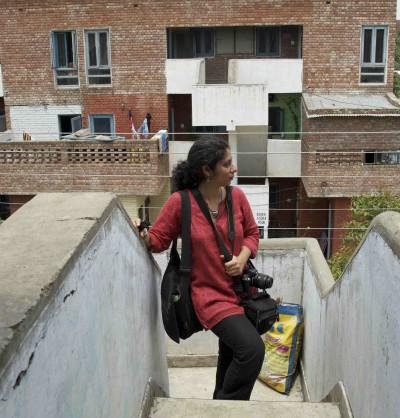 Surabhi graduated from FTII in 1998, having majored in Film Direction.
As a child what were your early influences towards cinema? Art, literature, graphics, photography?
Well, my early influences towards cinema was cinema- hindi films, all kinds of films, anything that could be viewed in the cinema hall. I must say that in the late 70s and early 80s it was possible, to a certain degree, to watch different kinds of films in cinema halls. NFDC showed films, there was the usual fare of commercial films, CFSI occasionally organised sunday morning screenings, Films Division got to show their films at the start of each film, Hollywood films could be watched, occasionally there would be a regional film or a World cinema film that would be screened.This was in Ahmedabad. I think I grew up with the idea that there were many kinds of films. My parents being hindi film buffs took me for a film almost every friday, to most new releases.I saw good films, lousy films, ludicrous films, fun films. I read as much as a general avid reader would, nothing spectacular or special. Only in college did one get exposed to world cinema in a somewhat serious way, and to art and photography.
How did you first become interested in film direction?
I am not sure when I decided that it was direction i want to do.