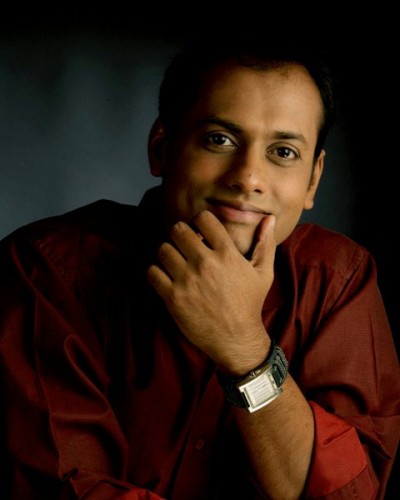 S. Manasvi, born on the 29th of September 1975, is a qualified architect from Madhav Institute of Technology and Science (MITS), Gwalior. He then did his course in Film and TV Direction from the Film and Television Institute of India, Pune. After graduating from FTII in 2004, he made corporate films, adfilms, music videos and wrote for Television. He has been credited the dialogue writer for Left Right Left (SAB TV), Choti Bahu (ZEE TV) and several other shows.
He made his debut as a film director with Rajshri Productions' Love U…Mr. Kalakaar! featuring Tusshar Kapoor, Amrita Rao, Ram Kapoor, Madhoo, Kiran Kumar, Jai Kalra, Prem Chopra and Prashant Ranyal.
This film was released on the 13th of May 2011 and got mixed response from critics and audience alike.
As a child what were your early influences towards cinema? Art, literature, graphics, photography?
Cinema used to be once or twice a month thing in our home. Very select films that my parents thought were 'suitable for us'. So a majority of them were films by Hrishikesh Mukherji and Basu Chatterji. My mother being a literary person herself, introduced me to Hindi Literature (as well as regional works translated in hindi) at a very young age.
How did you first become interested in film direction?
I did a theatre workshop when I was 10 years old and it was then that I realized that its more fun to direct than to act. By the time, I was 14, I started making my own films on paper in form of comic books, matchbox tv etc and even designed posters for those imaginary films.
Read the rest of this entry »